Deans Art History
Deans Art is Australia's first and most experienced art supply service. With Melbourne based retail stores, our Schools Division, Commercial Service, and this site, we are able to provide you with the materials to fulfill your creative needs.
Our History
Established in 1854 by brothers William & George Dean, the first Dean & Co. emporium was located off Elizabeth St, adjoining The Age newspaper's office. As Melbourne grew, so too did Deans, expanding into the Age building and then to a 5 storey complex in Equitable Place (off Collins St), where the extensive business in brushes, paints, wallpapers and artists materials serviced the soon to be hub of the art trade in Melbourne.

Their range included materials designed to "fulfill the ambition of every man, to gratify the sense of beauty, and to elevate the intellect" wrote George Dean.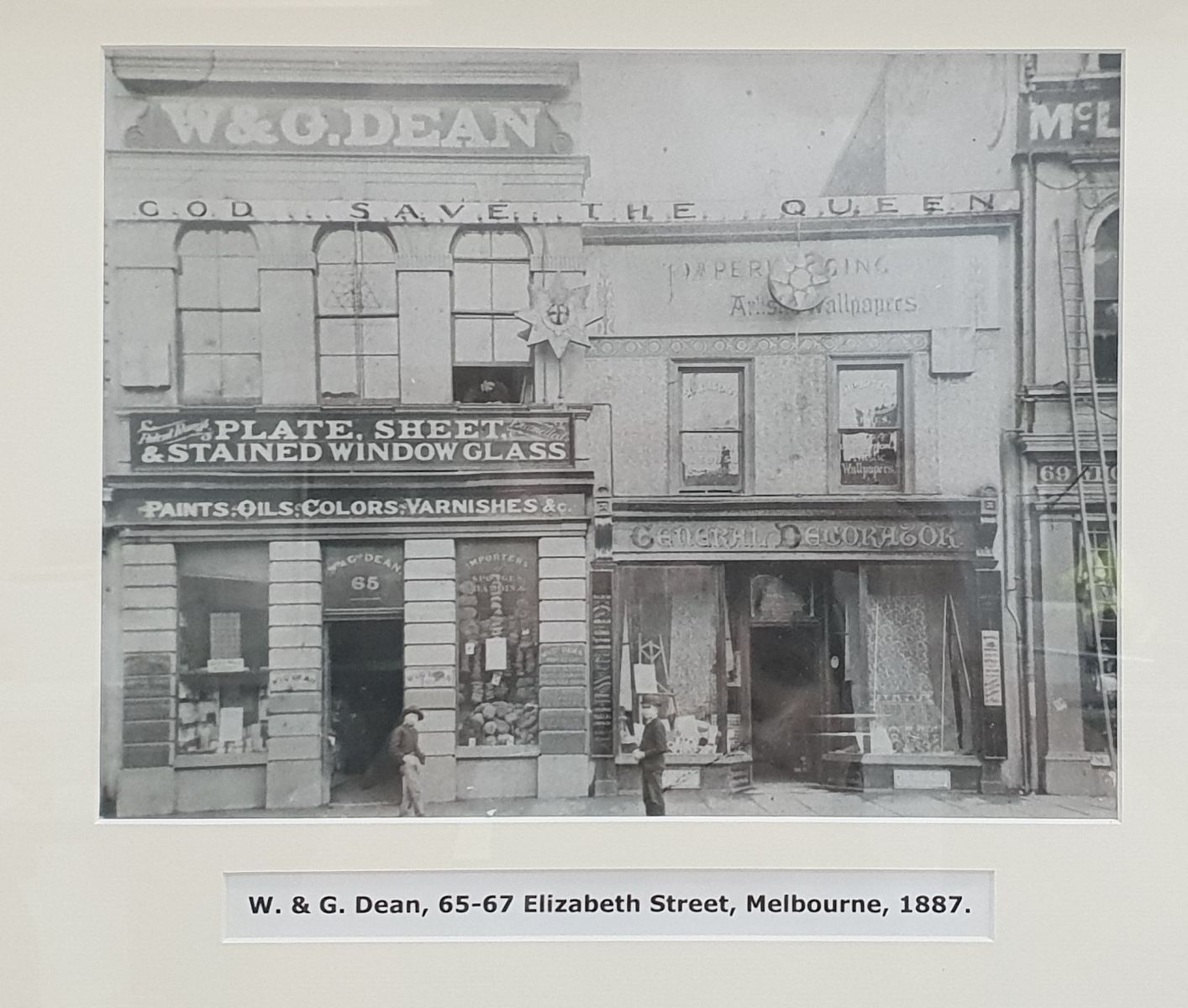 In 1880 W & G Dean & Co. was one of the first businesses in the new Edison-Bell phone directory in constant use in Melbourne. The completion of a new cable tramway in 1887 brought the opportunity to expand into the inner suburb of Fitzroy.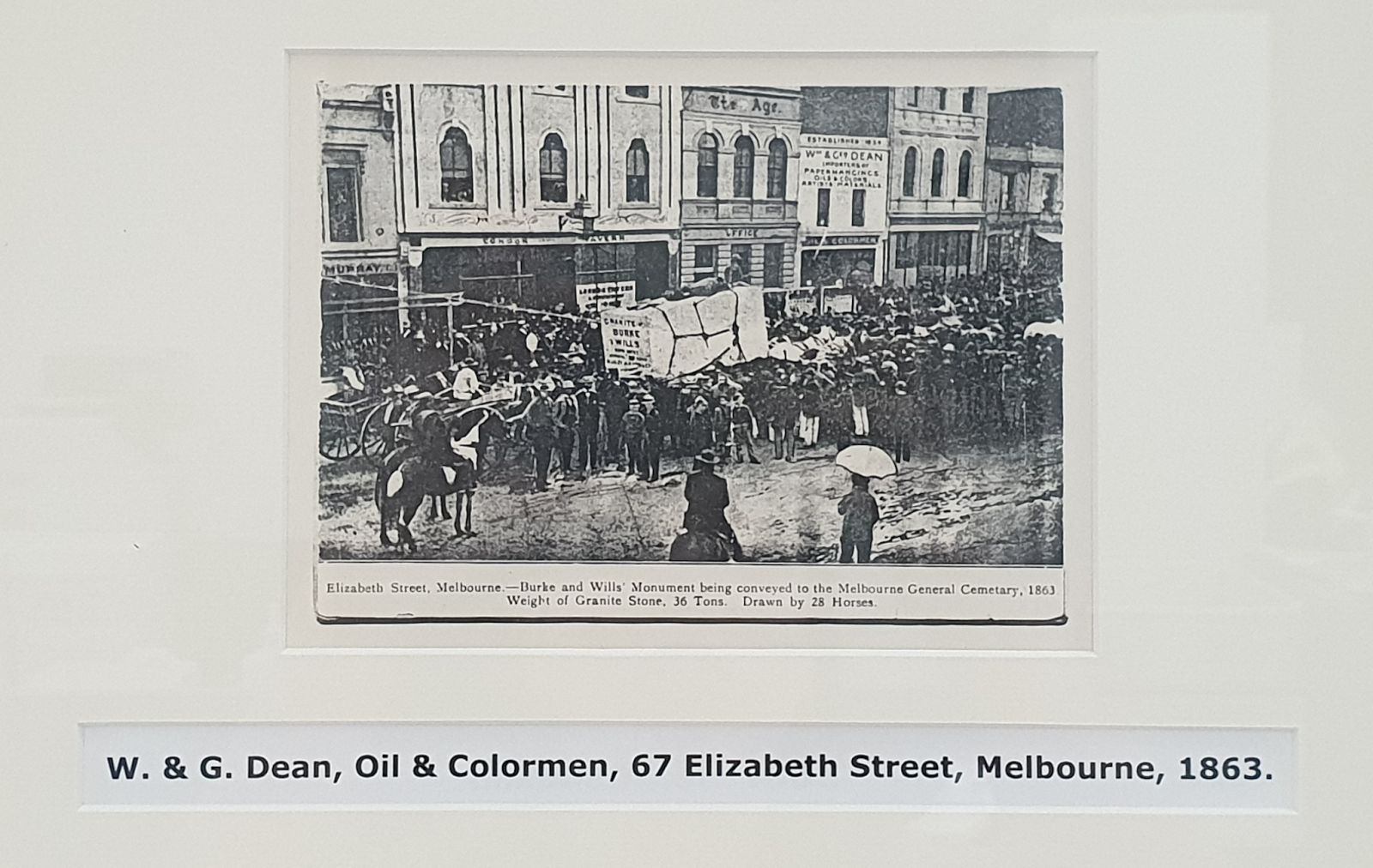 By the mid 1980's the amalgamation with the Camden Art Centre (est 1946) saw Deans become one of the largest retailers of art supplies in the southern hemisphere.
2006 saw the opening of our Brunswick store; and 2007 an amalgamation with Natart; a Footscray based supplier of art, craft, technology and stationery materials to schools, childcare, and business; strengthening an already successful commercial and education division within Deans.
We recently found this mention of W & G Dean Pty Ltd on the Historic Houses Trust website underneath some lovely wallpaper samples:
W. & G. Dean Pty Ltd was founded in 1859 when George Dean arrived in Melbourne from London to join his brother, William, who had started a painting and decorating business five years earlier. The business operated from Elizabeth Street, Melbourne, with later showrooms opening in Little Collins Street.
In c1904 the decorating side of the business ended, and W. & G. Dean Pty Ltd became solely retailers of paintware, artist supplies, and paperhangings. Following the death of the two founders (William 1897, George 1921), the business was carried on by George Dean's sons, Albert, Ernest, and Archibald and continued to trade into the 1950s.
http://museum.collection.hht.net.au/search.doview=detail&page=920&collection=0&db=object
Today
Deans Art is still an Australian owned & operated business, supplying expert advice and products to artists, designers & craftsmen from all spectrums, be they professional, student or hobbyists alike. For more information please visit our services page.

We are also keen to hear from you - so don't hesitate to give us your thoughts on how we can be of assistance to you in your next creative pursuit, as your work is our priority.